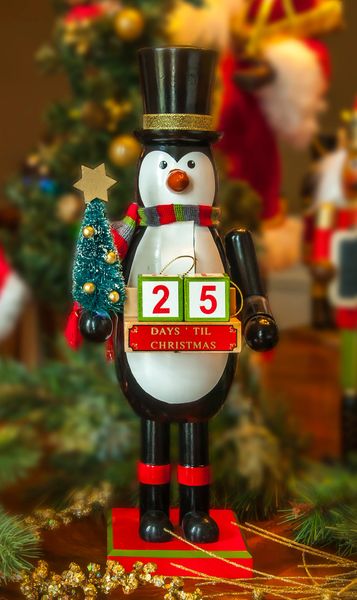 Advent Penguin
This 14" Advent Penguin is a traditional wooden, hand-painted nutcracker. The penguin does not have a jaw that moves so the traditional moving jaw piece is covered by a strip of white, faux leather.

The penguin is painted black and white and is wearing a black top hat with a gold ribbon band and a red, green and gray-striped scarf. The nutcracker stands on a wooden square base painted red with green trim. The penguin is holding a small Christmas tree and a wooden tray that says "Days 'til Christmas." There are two number blocks connected to the tray with gold string to display the number of days until Christmas. A big hit with kids of all ages!
Each nutcracker is hand-painted and therefore may vary some in appearance. This is not the exact nutcracker you will receive however, each nutcracker basically looks the same.
Featured Products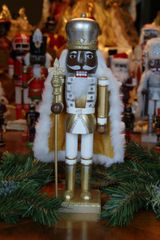 Gold King
$35.00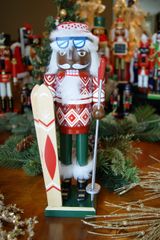 Skier
$35.00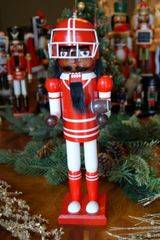 Football Player
$29.00