Advent Snowman with Lollipop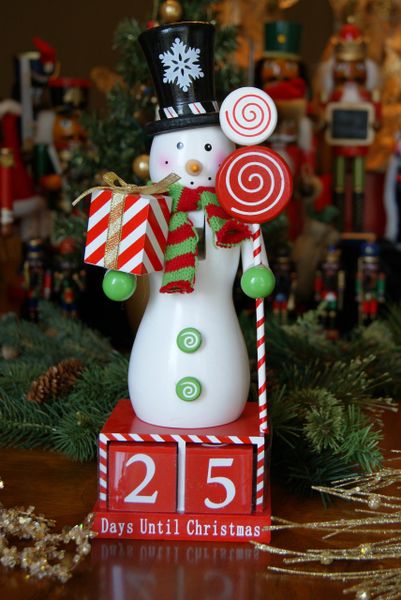 Advent Snowman with Lollipop
This 14" Advent Snowman with Lollipop is a traditional wooden, hand-painted nutcracker. The snowman does not have a jaw that moves so the traditional moving jaw piece is covered by his red and green-striped scarf.

The Snowman is painted white and is wearing a black top hat with a white snowflake in front and a red, white and black band. The nutcracker is wearing a red and green-striped scarf, green mittens and has two green and white buttons down its front. The Snowman is holding a red and white-striped gift box with gold ribbon in one hand and a red and white-swirled lollipop in the other. The nutcracker sits on a wooden square box painted red with red and white stripes in front. There are two red number blocks inside of the box to display the number of days until Christmas. A big hit with kids of all ages!
Each nutcracker is hand-painted and therefore may vary some in appearance. This is not the exact nutcracker you will receive however, each nutcracker basically looks the same.
Featured Products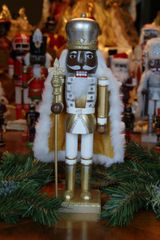 Gold King
$35.00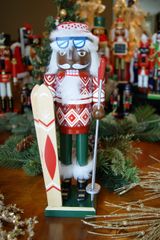 Skier
$35.00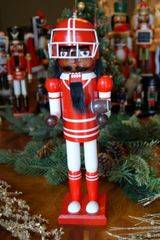 Football Player
$29.00