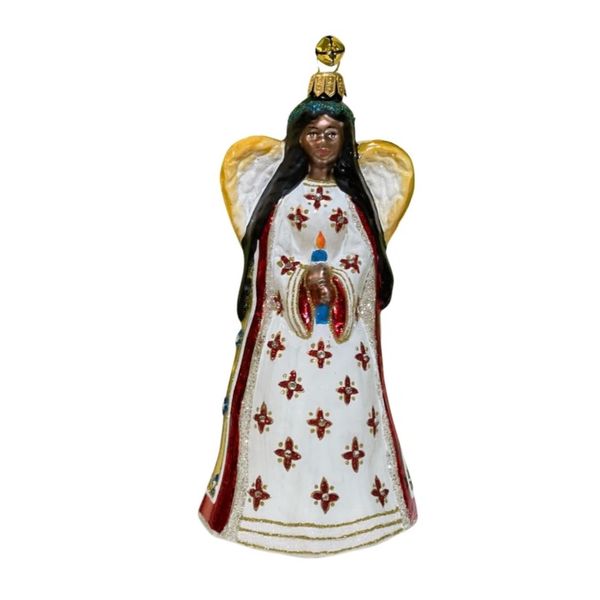 Angela
This ornament comes from Jingle Nog (www.JingleNog.com), a company that makes beautiful ornaments and creates a story for each one.  Angela is a sterling silver lined glass Angel ornament.  This delicate and exquisite glass ornament is made in Poland where it is mouth blown, hand painted and glittered.  This brown-faced Angel ornament is wearing a red, white and gold pattered dress and is holding a candle.  The center of the red motif design on the dress is trimmed with Czech crystals.  The angel ornament is 6.5" tall.  The ornament is delivered inside of a green and ivory gift box and includes a small card with the ornament's story. 
The Angela Story
Angela or The Angelas as in her and her sisters,
are angelic backup singers.
These ladies are always waiting in the wings,
with hands clasped and heads in the clouds ready to sing.
Able to take the stage at a moment's notice,
with no rehearsals, they believe in their motto,
"Let nothing make you afraid,
this alone is enough and this alone will never change."
Angela and her sisters are ever thankful and rejoicing,
creating a rock and roll heaven with their ethereal voices.
Gently swaying in pure angelic unison and peaceful accord,
they perform hymns and songs which spread the word,
leaving audiences on their feet or knees with hands together,
in a state of bliss filled pleasure.
Featured Products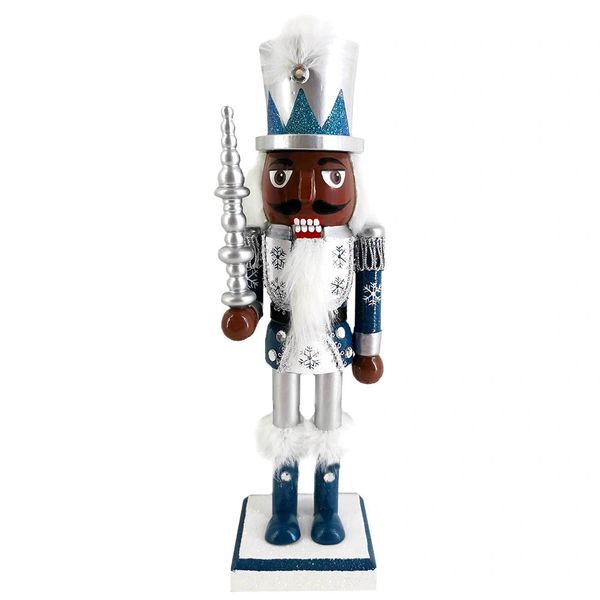 10" Snow Fantasy Soldier
$25.00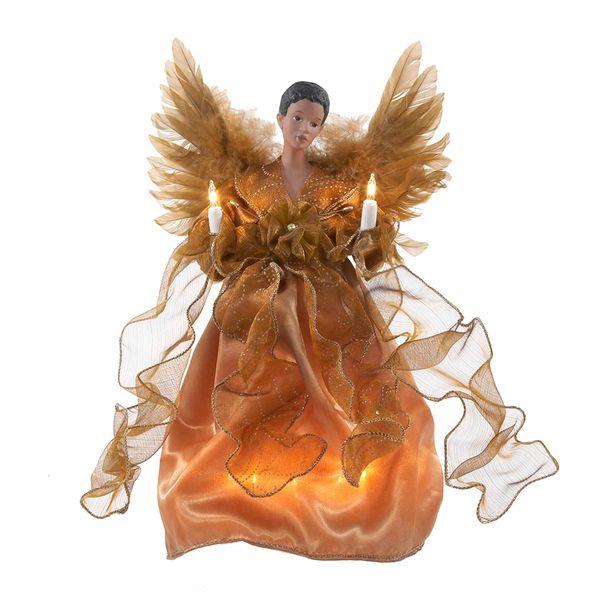 13" Gold Lighted Angel
$65.00