Ginger House
This ornament comes from Jingle Nog (www.JingleNog.com), a company that makes lots of beautiful ornaments and creates a story for each one.  Ginger House is a sterling silver lined glass Christmas ornament.  This delicate and exquisite ornament is made in Poland where it is mouth blown and hand painted and glittered.  This keepsake ornament is a whimsical peppermint and candy cane and white gingerbread house that is trimmed with Czech crystals and gold tassel.   It is 4" tall.  The ornament is delivered inside of a lovely green and ivory small gift box and is packed with lots and lots of padding. 
Ginger House's Story
May your home be sweetly blessed.  May only sugar plum dreams fill your nest.  May your days be long and merry.  May fairies steadfastly guard you from their aerie.  May sunshine and gum drops line your path.  May you wake every day to the best view you have seen.  May you feel the same at each night's last gleam.  May you have a lifetime of friendships that last.  May I never be a part of your past.
Featured Products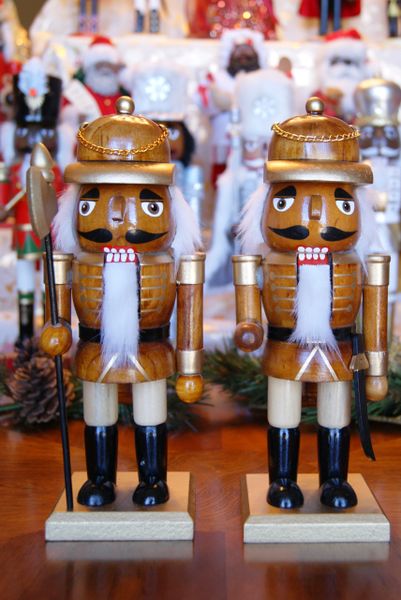 Set of Two Gold Soldiers
$30.00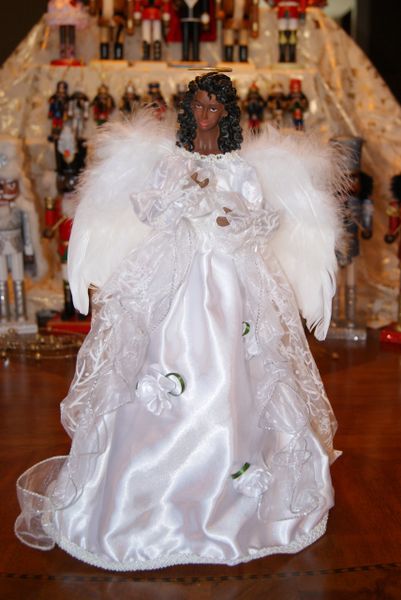 16" Wedding Dress Angel
$40.00