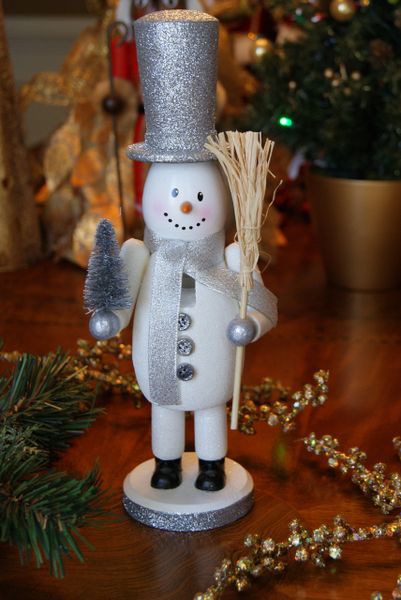 Glittery Snowman
This 12" Glitter Snowman is a traditional wooden, hand-painted nutcracker. Because it is a snowman, the moving jaw piece is covered by the snowman's scarf.

The Snowman has a traditional face including a carrot for a nose and is wearing a silver glitter top hat and a silver ribbon for a scarf. He is holding a small silver tree in one hand and a straw broom in the other hand. Both hands are covered in silver. He has three silver buttons on his front and black boots. The nutcracker stands on a circular wooden base painted white with silver glitter on the side.

Each nutcracker is hand-painted and therefore may vary some in appearance. This is not the exact nutcracker you will receive however, each nutcracker basically looks the same.
Featured Products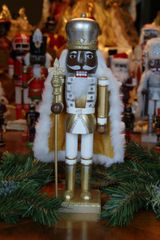 Gold King
$35.00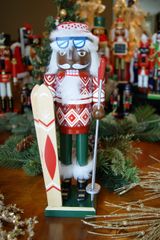 Skier
$35.00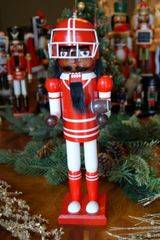 Football Player
$29.00