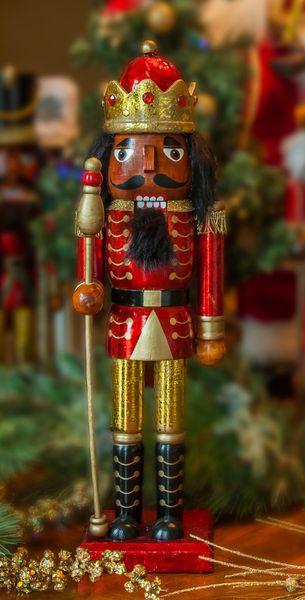 Gold Leaf King
This 14" Gold Leaf King is a traditional wooden, hand-painted nutcracker with a moving jaw. The nutcracker's face is stained with a medium reddish-brown wood stain leaving the beautiful wood grain visible.

The Gold Leaf King has black hair and wears pants with a gold leaf finish tucked into black boots. He wears an ornate deep red jacket with a gold glitter collar and gold accents on the front. The boots have gold laces. The king's crown is gold with red rhinestones and a deep red top. The nutcracker stands on a wooden square base painted a deep red.

Each nutcracker is hand-painted and therefore may vary some in appearance. This is not the exact nutcracker you will receive however, each nutcracker basically looks the same. The gold leaf finish gives the nutcracker an antique look.
Featured Products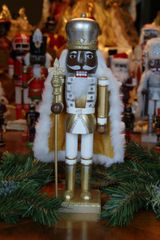 Gold King
$35.00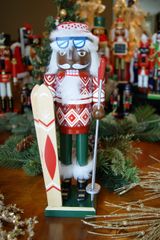 Skier
$35.00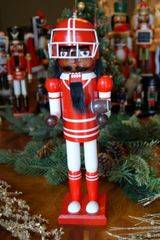 Football Player
$29.00