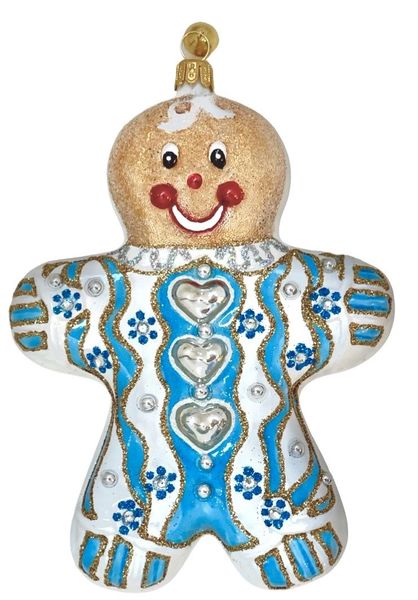 His First Sweetheart
This ornament comes from Jingle Nog (www.JingleNog.com), a company that makes beautiful ornaments and creates a story for each one.  His First Sweetheart is a sterling silver lined, hand blown glass Gingerbread Boy Christmas ornament.  This fun, unique glass ornament is made in Poland where it is mouth blown, hand painted and glittered.  This gingerbread boy cookie ornament is decorated in baby blue and white and detailed with silver nonpareils and Czech crystals.  The ornament is 5.5" tall.  It is delivered inside of a green and ivory gift box and includes a small card with the ornament's story.
The His First Sweetheart Story
My sweet newborn little one,
from the moment I first saw you,
my heart was whole and full.
Sweetheart,
entranced by your perfect hands and feet,
and enamored by your lovely lips and lashes,
I only want to bask in your beauty,
while I hug and kiss you,
and oh how I miss you,
when you are not neat to turn to.
I thank God for you,
 and I pray you have a long healthy life,
filled with happiness and little strife,
ever thankful that I am here to share your start.
I love you,
my precious sweetheart.
Featured Products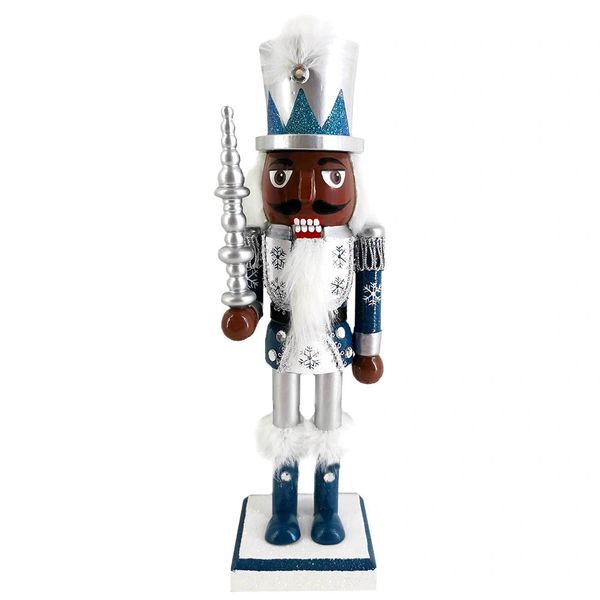 10" Snow Fantasy Soldier
$25.00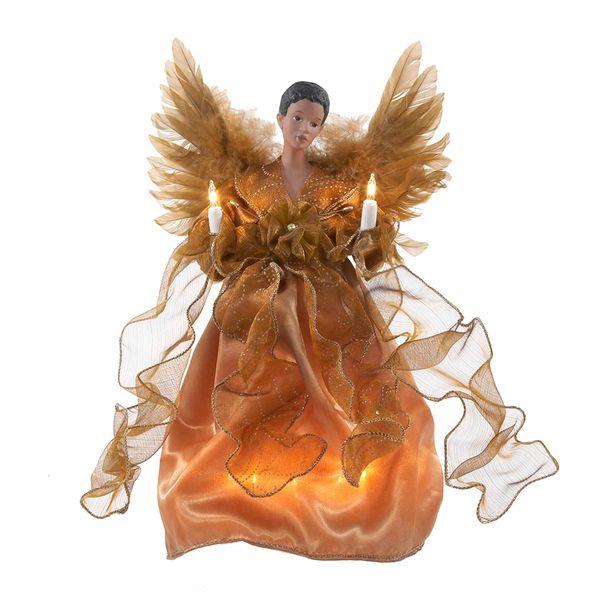 13" Gold Lighted Angel
$65.00