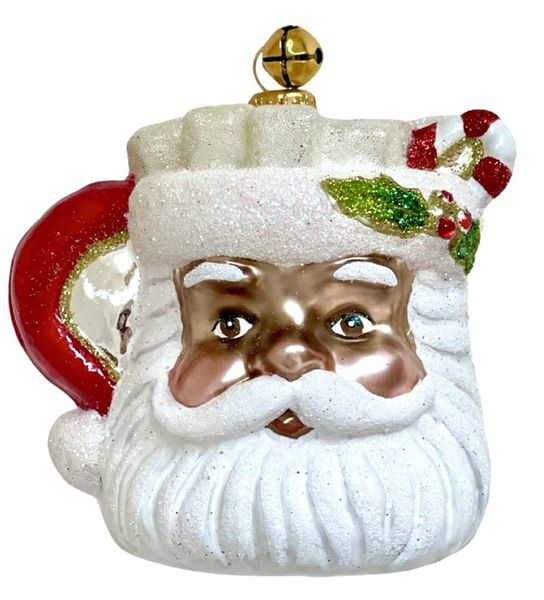 Ho-Ho-Cocoa
This ornament comes from Jingle Nog (www.JingleNog.com), a company that makes beautiful ornaments and creates a story for each one.  Ho-Ho-Cocoa is a sterling silver lined, hand blown glass Santa Claus Christmas ornament.  This fun, whimsical, vintage-looking glass ornament is made in Poland where it is mouth blown, hand painted and glittered.  This brown-faced Santa Claus ornament shows Santa's face on a hot cocoa cup decorated with marshmallows and a candy cane.  The ornament is 3" tall.  It is delivered inside of a green and ivory gift box and includes a small card with the ornament's story.
The Ho-Ho-Cocoa Story
This delectable sweet chocolaty treat,
is where smiles and squeals often meet.
Topped with marshmallows, cinnamon or a
peppermint stick,
this yummy libation is good to the last sip and lick.
Whipped cream encrusted or taken plain,
the satisfaction is universal but hard to explain,
once tried most find it hard to abstain,
feeling the craving again and again.
A crowd charmer and favorite,
everyone loves and savors it.
Ready to warm you up when you freeze,
apres ski,
walking, skating or whenever you please,
when temperatures are below 40 degrees,
Ho-Ho-Cocoa will always appease.
Featured Products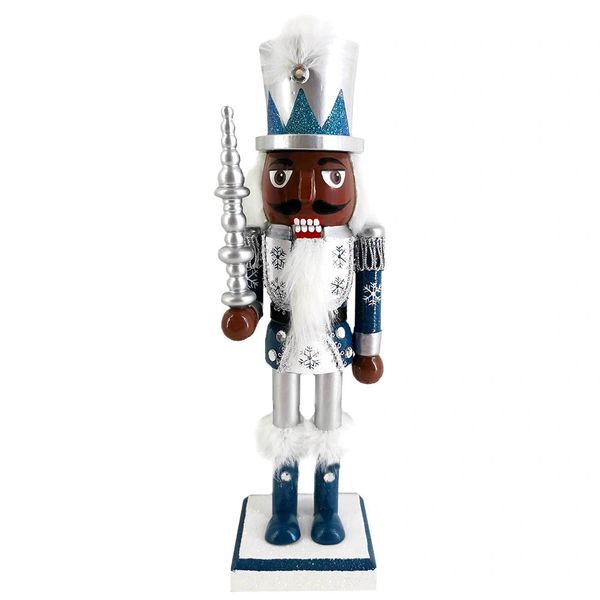 10" Snow Fantasy Soldier
$25.00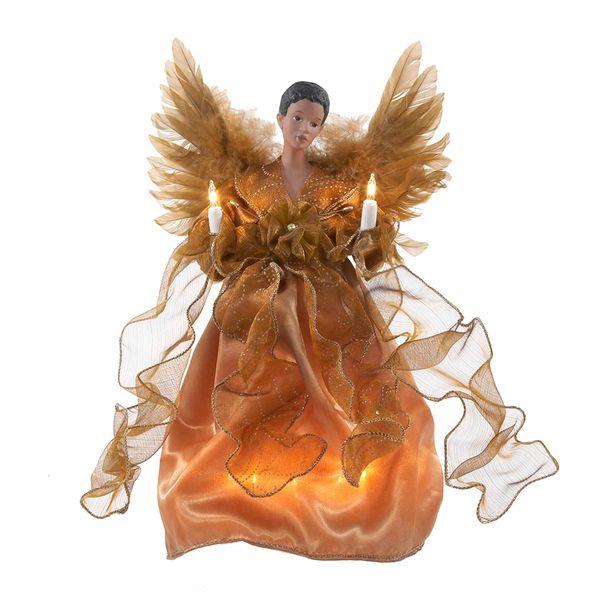 13" Gold Lighted Angel
$65.00