Nutcracker Ballet Trio of Pull String Ornaments
Nutcracker Ballet Trio of Pull String Ornaments
These ornaments come as a set of three wooden pull string figures representing three of main characters from the Nutcracker Ballet - the Nutcracker Prince, the Mouse King and Clara.  Each ornament is 6" in length and includes a red string for hanging from the tree. The pull string is also red.  All of the body parts of the Nutcracker Prince and Clara are stained with a brown wood stain leaving the beautiful wood grain visible.

Clara wears a pink bow in her hair, a pink leotard and tutu and pink ballet shoes.  The Nutcracker Prince wears a red hat and red jacket with white pants.  The Mouse King wears a red crown, blue jacket and red and gold striped pants.  

Each ornament is hand-painted and therefore may vary some in appearance.  This is not the exact ornament set that you will receive however, each set of three pull string ornaments basically looks the same.
Featured Products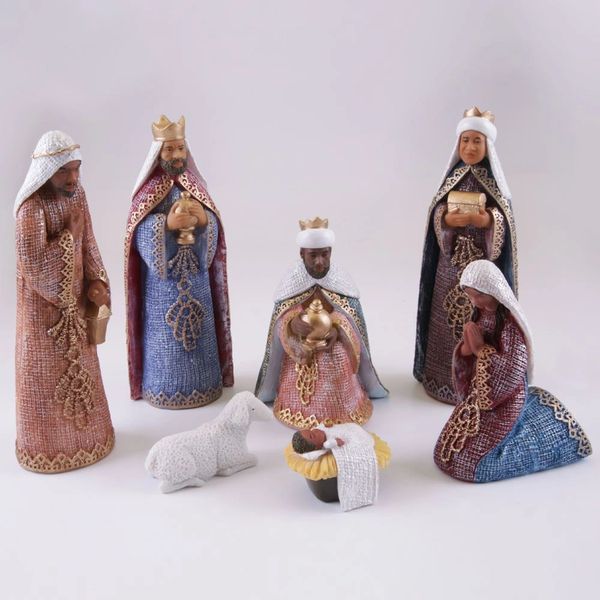 Nativity Set
$65.00