Nutcracker Ornaments - SOLD OUT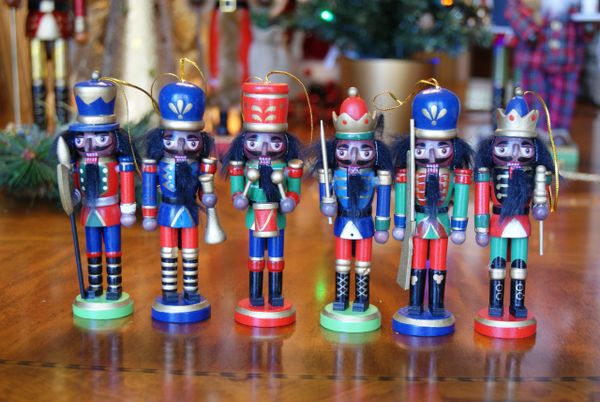 Nutcracker Ornaments - SOLD OUT
These ornaments come as a set of six wooden nutcrackers.  Each ornament is 5" tall and includes a gold string for hanging from the tree.  The face and hands of each ornament are stained with a brown wood stain leaving the beautiful wood grain visible.

The colors of the six nutcracker ornaments include red, green, blue and gold in various combinations.  Each nutcracker stands on a circular base. There are two ornaments with red bases, two with green bases and two with blue.

Each nutcracker is hand-painted and therefore may vary some in appearance.  This is not the exact ornament set that you will receive however, each set of six ornaments basically looks the same.

Featured Products