Brown Fur Santa - SOLD OUT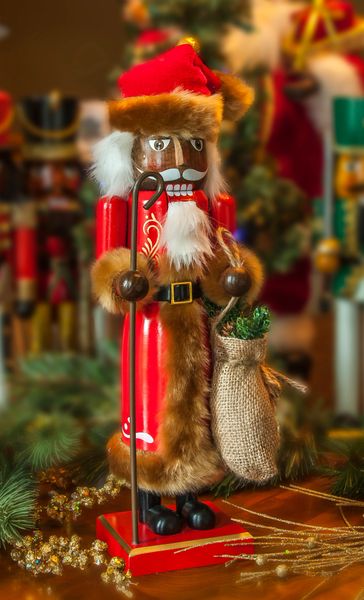 Brown Fur Santa - SOLD OUT
This 14" Brown Fur Santa is a traditional wooden nutcracker with a moving jaw.  The nutcracker's face is stained with a brown wood stain leaving the beautiful wood grain visible.
Santa's suit is painted red with brown faux fur trimming.  Santa' hat is red velvet with brown faux fur trim.  The hat has a wire inside of it so it can be positioned straight up in the air or hanging down Santa's back.  The nutcracker stands on a square wooden base painted red with gold trim.  Santa is holding a metal staff in one hand and a burlap sack of faux pine branches in the other hand.
Each nutcracker is hand-painted and therefore may vary some in appearance.  This is not the exact nutcracker you will receive however, each nutcracker basically looks the same.

Featured Products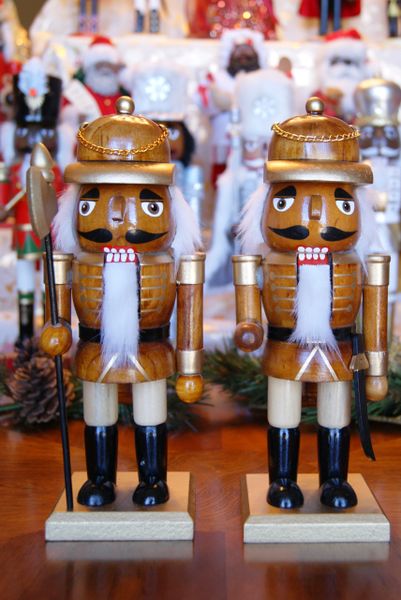 Set of Two Gold Soldiers
$25.00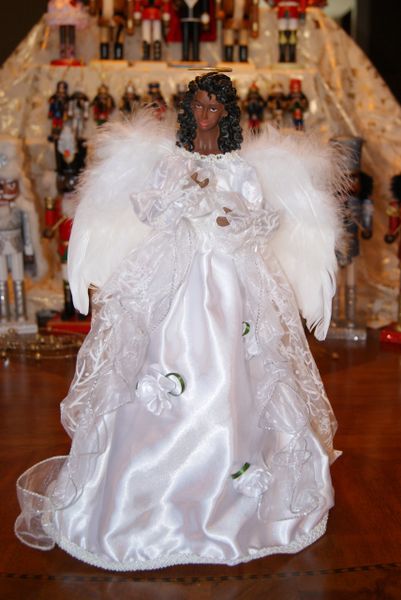 16" Wedding Dress Angel
$40.00