Porcelain Doll with Teddy Bear
Porcelain Doll with Teddy Bear
The Porcelain Doll with Teddy Bear stands 16'' tall with the help of a plastic stand.  She wears a lovely ivory crushed velvet nightgown that has two gold buttons and is trimmed with gold thread.  The doll has white lace tights and a pair of wooly teddy bear slippers.  She holds a matching blanket in her right hand and a teddy bear wearing a gold cap in her left hand.  
The doll has a porcelain head and has very finely crafted facial features.  She has bangs over her forehead and curls going down her back.  She has a gold ribbon tied around her head.
This doll is not meant to be a toy for a child.  It is a collector's item.
Featured Products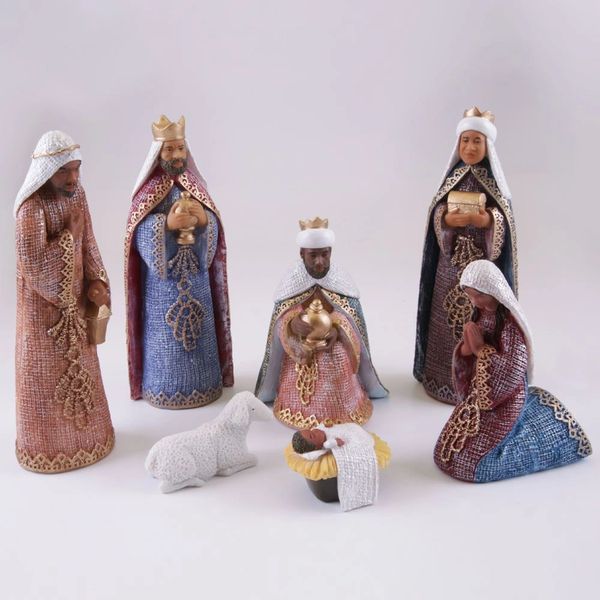 Nativity Set
$65.00