Red and Gold King
This 14" Red and Gold King is a traditional wooden nutcracker with a moving jaw.  The nutcracker's face and hands are painted dark brown.
The Red and Gold King has black hair and wears red pants tucked into black and gold boots.  He wears a red and gold shimmering jacket adorned with gold braid.  The jacket has gold sleeves and gold rhinestones as buttons.  The King's crown is covered in gold glitter and studded with red rhinestones.  The top of the crown is red with a gold ball on top.  The King is holding a gold scepter in his right hand.  The nutcracker stands on a wooden square base painted gold with gold glitter trim.
Each nutcracker is hand-painted and therefore may vary some in appearance.  This is not the exact nutcracker you will receive however, each nutcracker basically looks the same.
Featured Products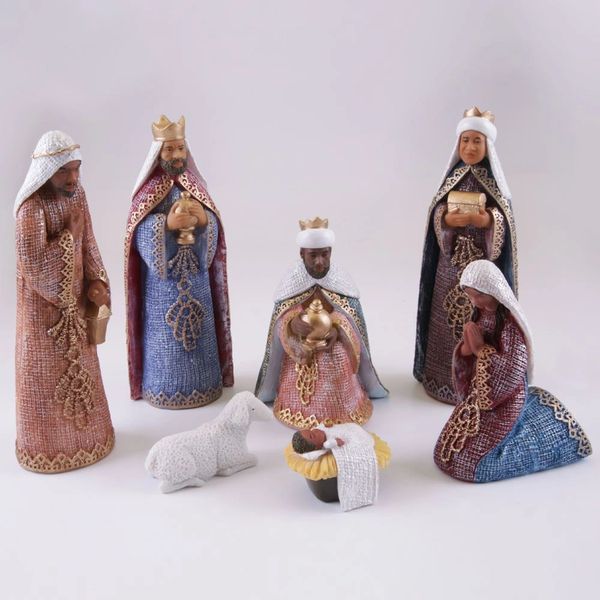 Nativity Set
$65.00