Red Glitter Soldier Ornament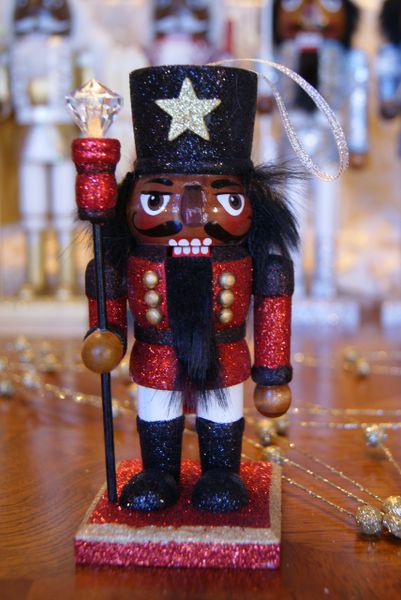 Red Glitter Soldier Ornament
This 6" Red Glitter Soldier Ornament is a traditional wooden nutcracker with a moving jaw.  The nutcracker's face is stained with a dark brown wood stain leaving the wood grain visible.
The Red Glitter Soldier Ornament wears white pants tucked into black glitter boots.  He wears a red glitter jacket with black accents and gold buttons.  The Red Glitter Soldier holds a staff in his right hand.  The staff is black with a red glitter top and a large faux diamond on top.  His hat is black glitter with a gold star in the front.  The Soldier stands on a square wooden base that is painted with red glitter and trimmed in gold glitter.  There is a silver ribbon loop attached to the top of the hat to hang the ornament.  
Each nutcracker is hand-painted and therefore may vary some in appearance.  This is not the exact nutcracker you will receive, however, each nutcracker basically looks the same.
Featured Products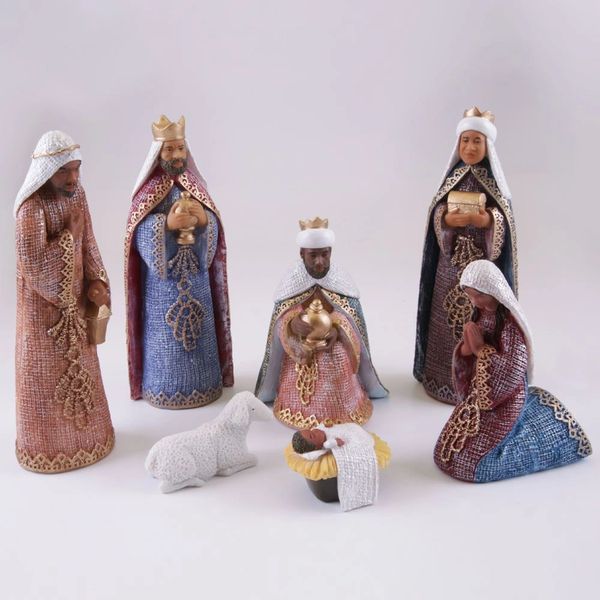 Nativity Set
$65.00