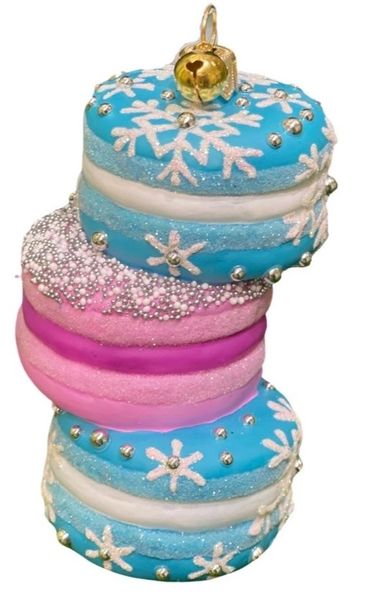 Sweet Life
This ornament comes from Jingle Nog (www.JingleNog.com), a company that makes beautiful ornaments and creates a story for each one.  Sweet Life is a sterling silver lined, hand blown glass Macaron Dessert Christmas ornament.  This fun, whimsical glass ornament is made in Poland where it is mouth blown, hand painted and glittered.  This pink and blue snowflake frosting macaron ornament is trimmed with silver non pareil and a glitter sprinkle finish.  The ornament is 4" tall.  It is delivered inside of a green and ivory gift box and includes a small card with the ornament's story.
The Sweet Life Story
Sweet Life,
here in a group of three,
with plenty of flavors,
made to share with you & me.
Eggnog, red velvet and rose,
into the confectionery shop rows we go.
Baked to perfection, with sugary confection,
this sweet treat takes on many complexions.
Flavor filled wonders in puffy pastry puree,
are oft topped with sprinkles in colorful arrays.
These pretty desserts are gourmet delights,
light and filling, ideal for all appetites.
Sweet Life are international sensations.
Let's give thanks for these beautiful creations.
Featured Products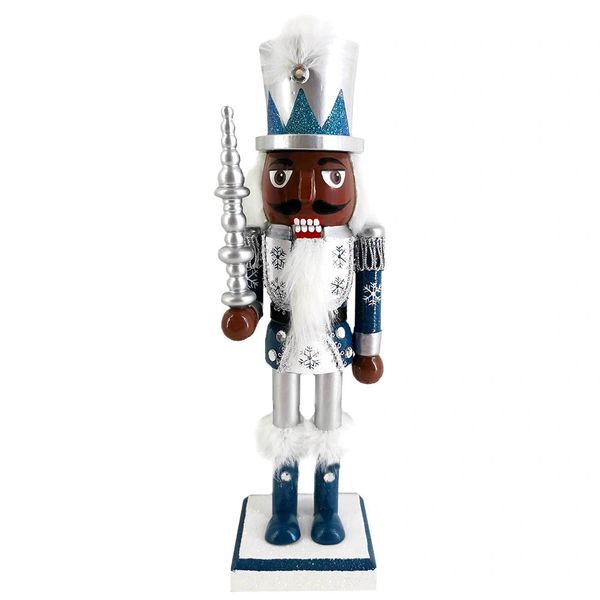 10" Snow Fantasy Soldier
$25.00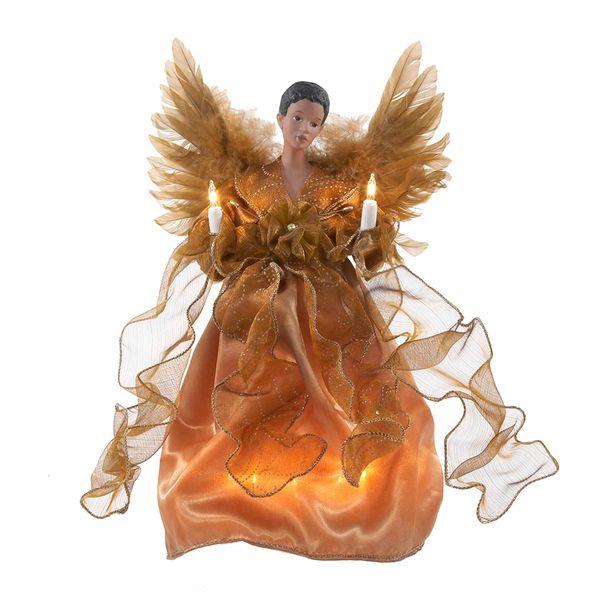 13" Gold Lighted Angel
$65.00