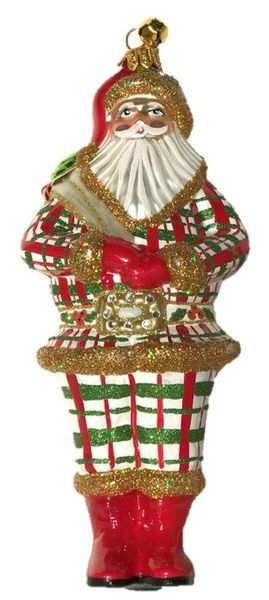 Wish Delivery
This ornament comes from Jingle Nog (www.JingleNog.com), a company that makes beautiful ornaments and creates a story for each one.  Wish Delivery is a sterling silver lined glass whimsical Santa Claus Christmas ornament.  This delicate and exquisite ornament is made in Poland where it is mouth blown and hand painted and glittered.  This collectible Santa Claus ornament shows a light brown-faced Santa in a red, white and green plaid Santa suit trimmed with Czech crystals and gold tassel and holding a candy cane detailed sack of presents.    It is 7.25" tall.  The ornament is delivered inside of a green and ivory gift box and includes a small card with the ornament's story.
Wish Delivery's Story
The young and the old who are gracious of heart,
have not forgotten the thank letter writing art.
Santa appreciates these thoughtful efforts,
regardless of their punctuation and grammar,
especially if written without any badgering or clamor.
While wish list letters help to make his work lighter,
a note of thanks makes his day brighter,
and lets his know the present was indeed received,
and if you were pleased,
or if a spec-n-preference chart adjustment is in need.
Even those with a year of coal,
should let Santa know,
they have both their lump and New Year's goals,
so send a note of thanks to the pole,
Christmas will be here again before you know.
Featured Products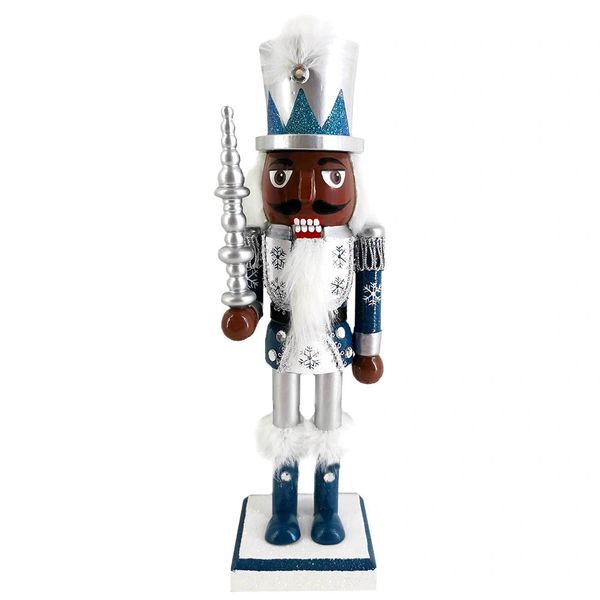 10" Snow Fantasy Soldier
$25.00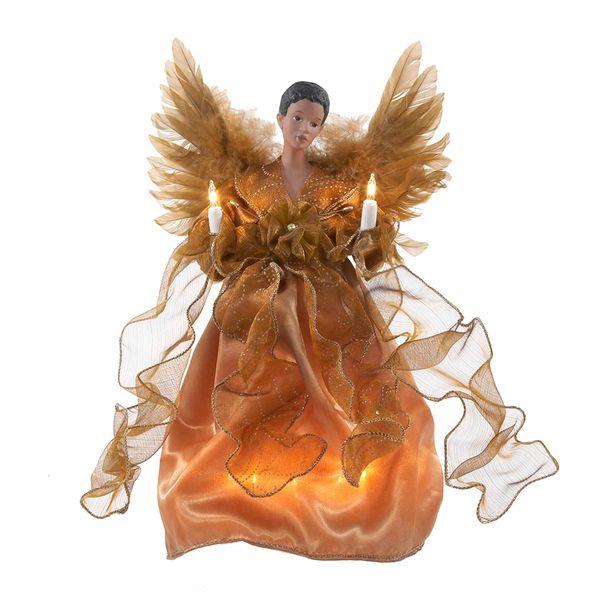 13" Gold Lighted Angel
$65.00